2023 Bison Regional Science Fair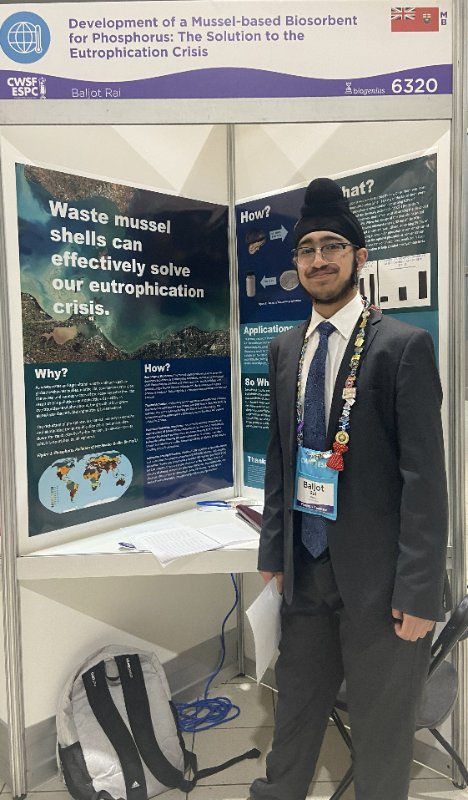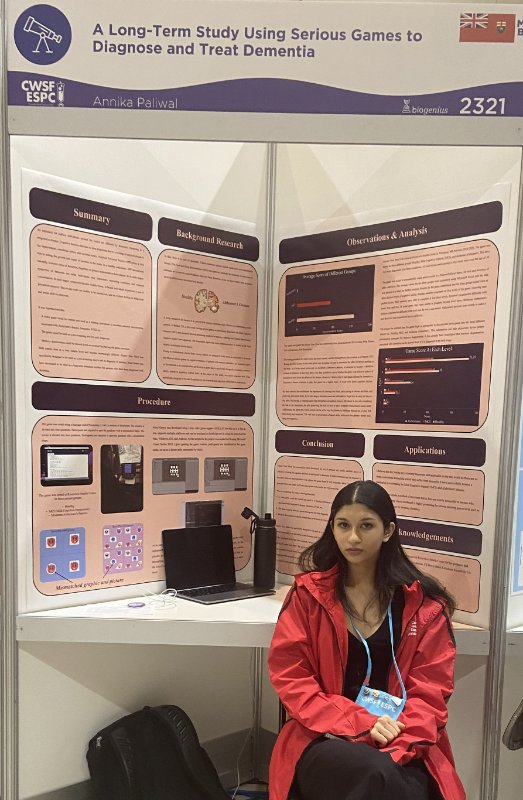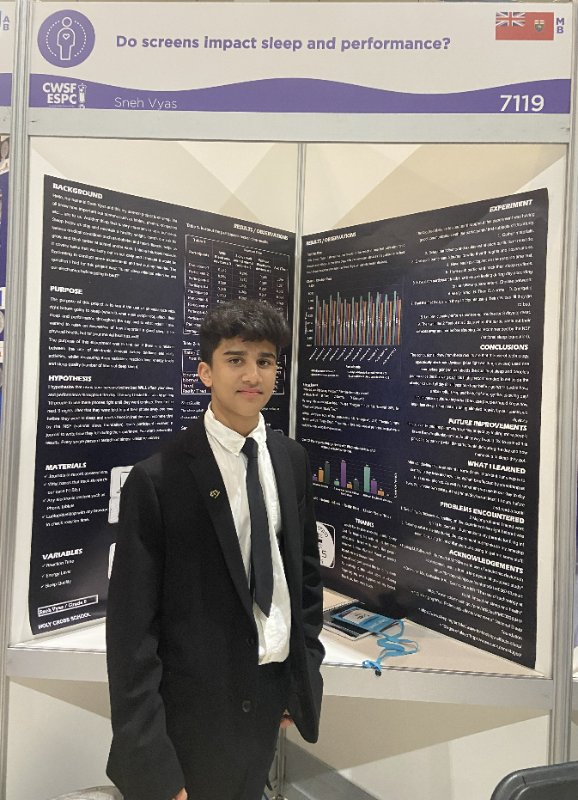 It is with great honor and excitement that I share the exceptional achievements of our team, Bison Manitoba, at the Canada-wide science fair in Edmonton. Competing against 340 discovery and innovative projects, we have earned well-deserved accolades and recognition. All our finalists received well earned awards at the national science fair!!!
We are thrilled to share our accomplishments, which include one of our Bison finalists Keerthan representing Canada at the Regeneron International Science and Engineering Fair in Dallas, USA; at national level Anika Paliwal receiving the Excellence Award-Bronze Medal and scholarships from the University of Western Ontario ($1000), University of Alberta ($2500), and University of Ottawa ($1000), ; as well as scholarships for Sneh Vyas ($1000) and Baljot Rai ($1000).
I am delighted to inform you that Baljot Rai has been selected as a finalist for the prestigious Canadian Stockholm Junior Water Prize. His groundbreaking work on using zebra mussel shells to absorb phosphorus in water has been highly regarded.
We are privileged to be among the top contenders who will submit reports on our projects, and we eagerly anticipate representing Canada in the International Stockholm Junior Water Prize Competition in Stockholm, Sweden.
We were on the CBC Edmonton and global TV. Here is a link for you
'It's an honour': Winnipeg teen to represent Canada at youth STEM competition: CTV news link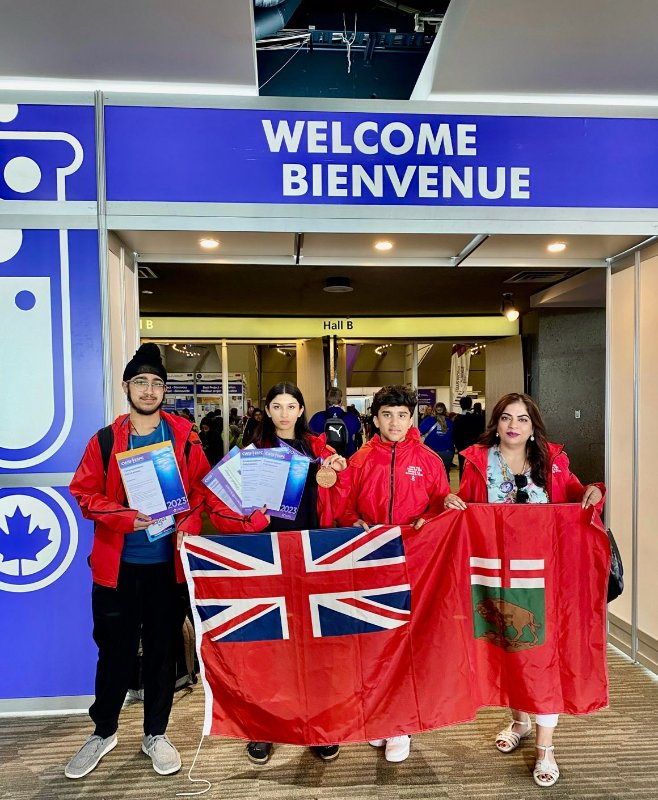 __________________________________________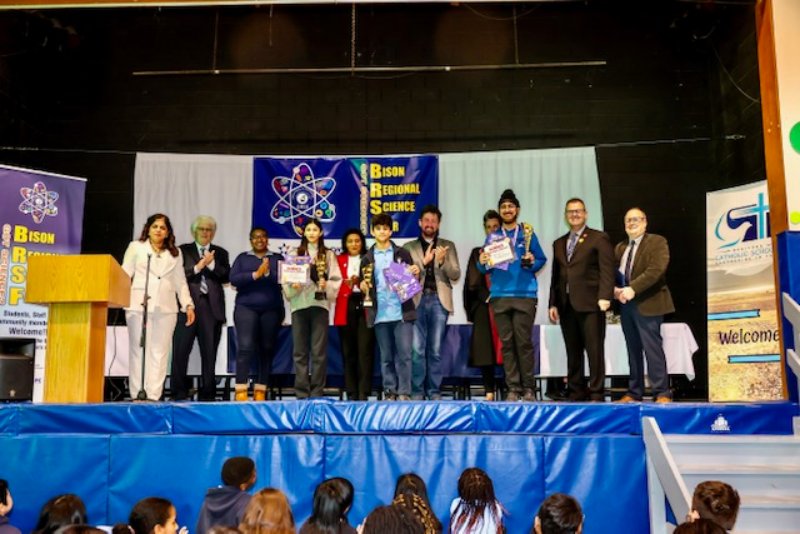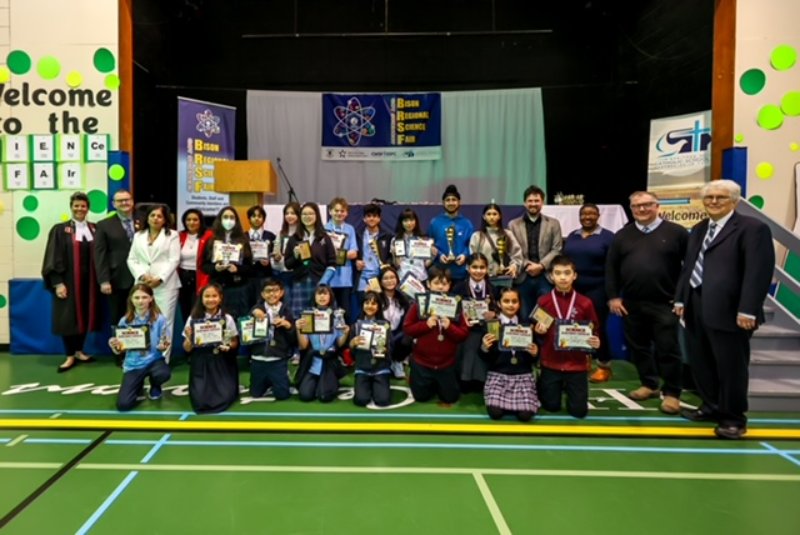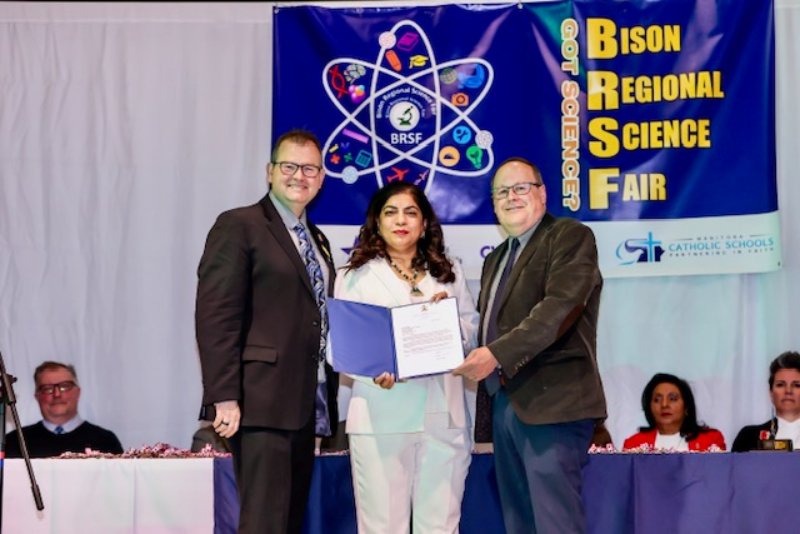 Our recent Science Fair event was a huge triumph. The amount of energy, dedication, and passion demonstrated by everyone involved, including the students, parents, teachers, judges, supporters, sponsors, and community members, was truly remarkable. I am proud to announce that our Team Bison Manitoba has been selected to represent us at the Canada-wide science fair in Edmonton from May 14-19, 2023. These students were selected based on their extraordinary skills in ingenuity, critical thinking, scientific excellence, and communication skills.
I urge everyone to support these young scientists by learning more about their projects and highlighting the value of STEM-based projects inside and outside of school, particularly for children and teens.
I want to extend my sincere gratitude to everyone who contributed to the success of this event. Your unwavering support and dedication have been the driving force behind this achievement. We are fortunate to have such a fantastic community that celebrates the accomplishments of our young scientists.
Let us continue to work together towards greater achievements.
Dr. Anju Bajaj
Congratulations Dr. Anju Bajaj of Holy Cross School on receiving the Queen Elizabeth II Platinum Jubilee Medal - 2022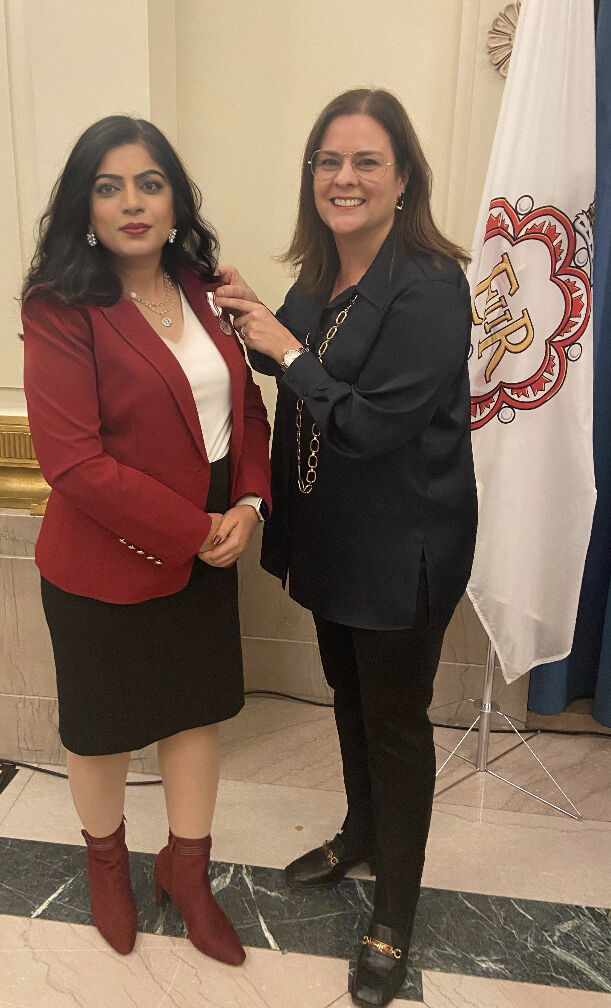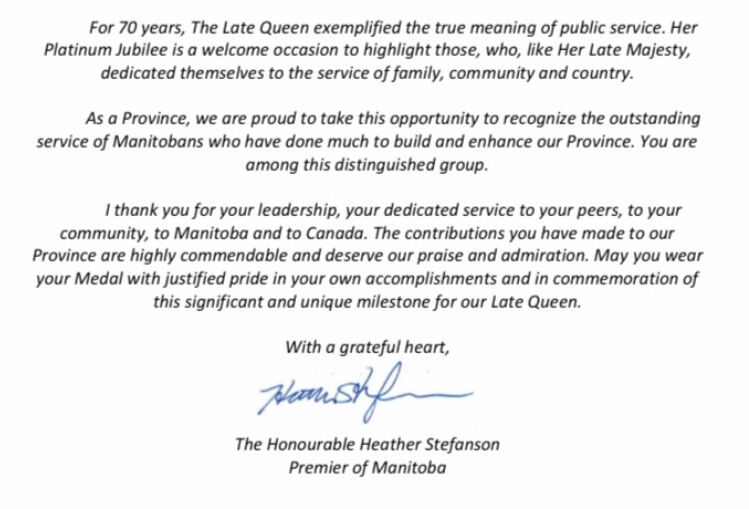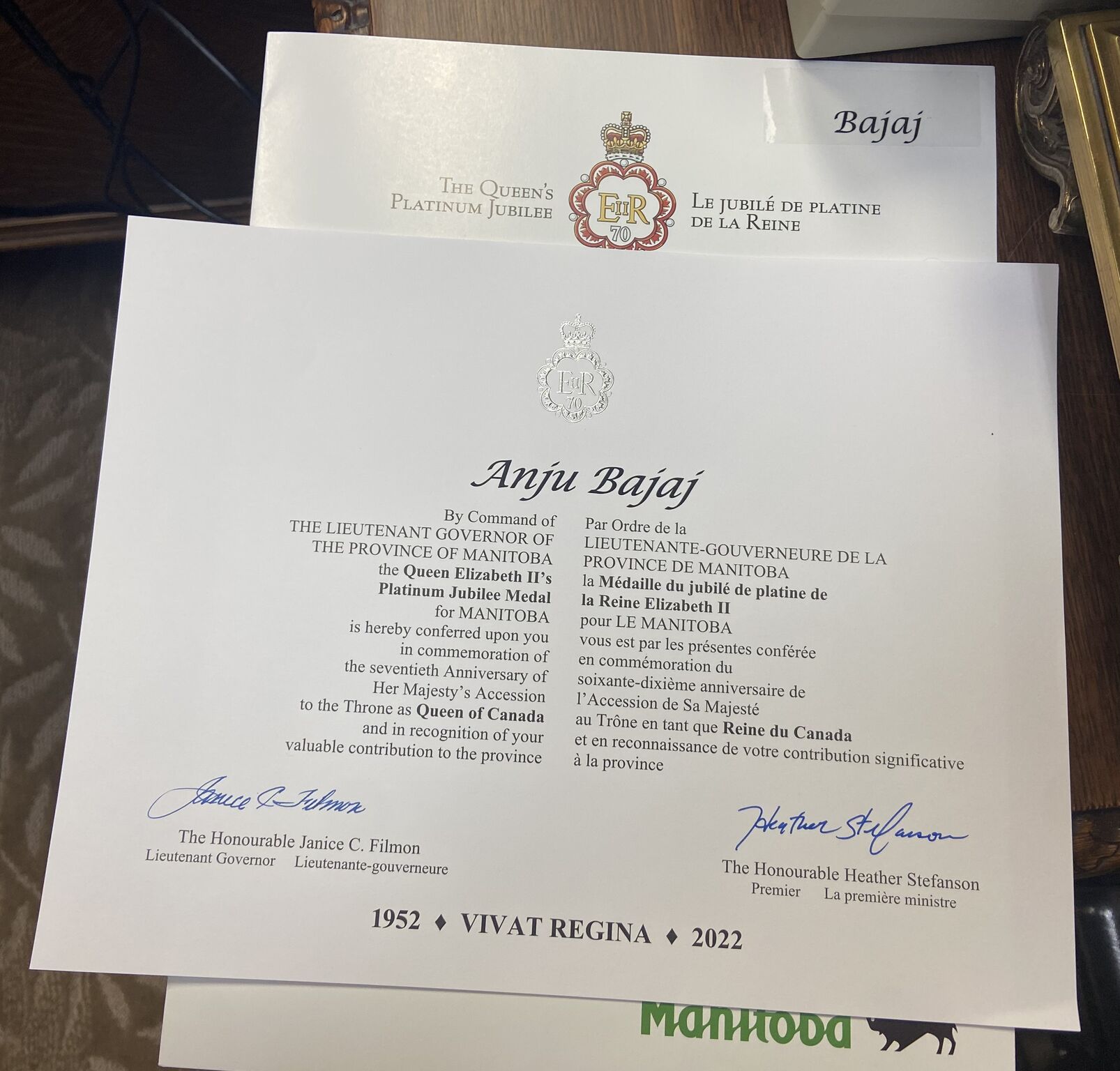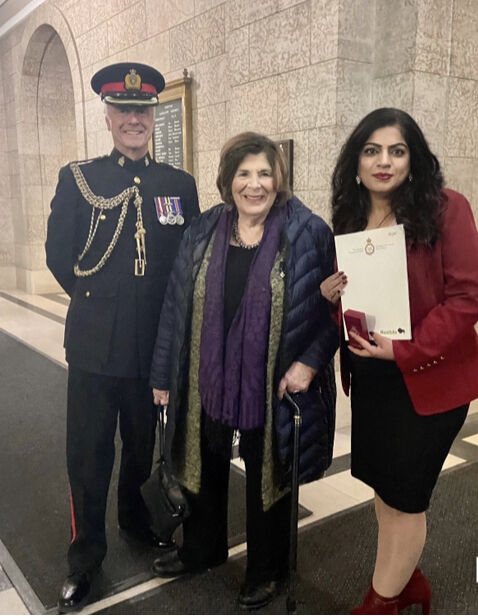 2022 National Week for Truth and Reconciliation
Manitoba Catholic Schools celebrate the 2022 National Week for Truth and Reconciliation through education and advocacy.
2021 National Week for Truth and Reconciliation
Manitoba Catholic Schools celebrated the 2021 National Week for Truth and Reconciliation in a variety of different ways.
2018 Bison Regional Science Fair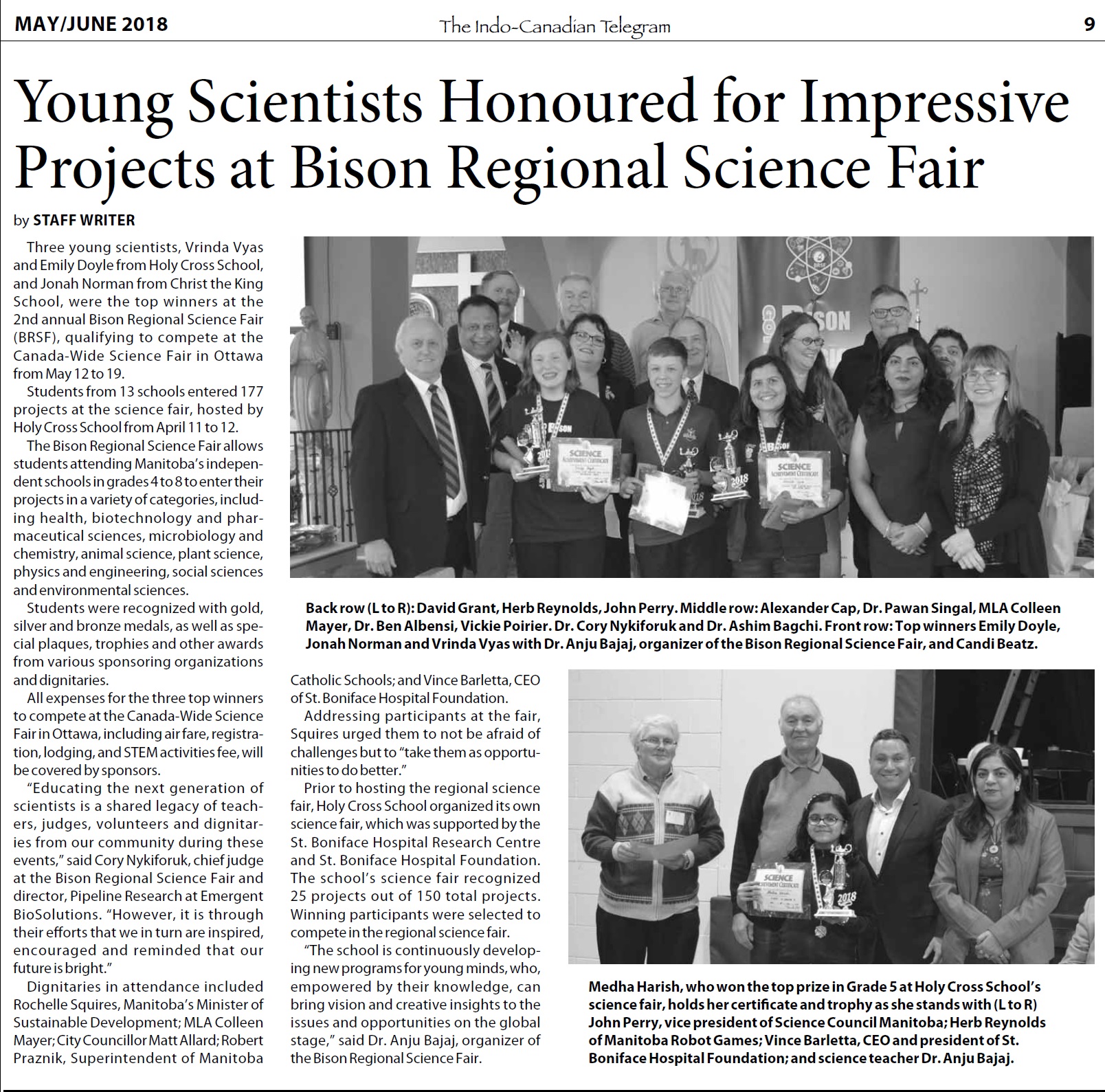 ---

Writing Contest Winner from Manitoba Catholic School
National Meaning of Home youth writing contest raises $170,000 for Habitat for Humanity
Nine-year old winner chooses Habitat for Humanity Manitoba to receive $50,000 grant
Click HERE to see Ryan's winning submission - "HOME"